This is a common question we get from Chiropractors unsure about starting a Facebook ad campaign. We understand the apprehension. After all, Facebook advertising can be very expensive if you're new to ad game. Learning how to maximize your ad spend is a real challenge.
Do Facebook ads work for Chiropractors? Facebook ads work incredibly well for Chiropractors because your demographic and buyer are very focused. Also, Chiropractic specialties open up new doors and opportunities for additional creative marketing.
Facebook advertising is right for all Chiropractors. In fact, we've opted to not help certain Chiropractors depending on their scope of work. Facebook advertising is a disruptive form of marketing that requires laser-focused campaigns. Let's dig in a little bit deeper to see if FB ads are right for your business.
Will Facebook ads work for my Chiropractic office?
Nearly every practitioner who contacts our agency asks this question and it's a great question. Anytime you invest your money in advertising, you want to see a return. In short, yes Facebook will most likely work for your office.
Believe it or not, Facebook wants you to be successful with your ads because they want you to continue spending money. They are a business too and want your repeat business.
"But I offer more services than just traditional Chiropractic adjustments." Fantastic! This is a marketers dream. Some of the most successful campaigns we have seen from Chiropractors have been on Functional Medicine topics and local events.
People are in pain, overweight, struggling with menopausal symptoms, and more. They need your help. The most responsive marketing in the world is when people have pain or discomfort and they need help immediately. Ever wonder why you see so many prescription medicine commercials?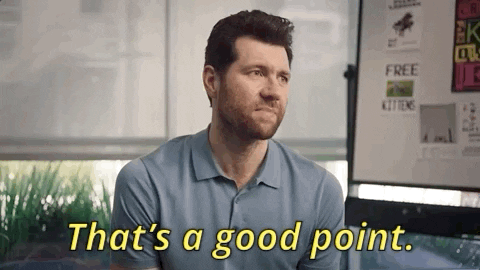 There are a lot of Chiropractors out there, but very few have learned to master Facebook. We see cringe-worthy posts almost every day. We see advertising that we know is going fail spectacularly. And this is good news for you.
Facebook advertising can be your secret sauce to growing a practice.
How hard is it to manage Facebook ads?
If you are completely new to running Facebook ads, we wouldn't do it alone. This isn't a shameless plug, this is our honest feeling. If you are looking to go at it alone, you need to have a substantial budget and a top notch training curriculum. FB ads are not "learn as I go."
Before we were trained as Facebook marketers by one of the top firms in the world, we were web developers, coders, and UI designers. We had strong technology backgrounds in analytics and design. And when we were fully immersed into what it required to run a a successful campaign, we were floored. We nearly opted out.
Advertising is 20% creative and 80% data. You can take the perfect picture and write the perfect headline, but what if you target the wrong audience. Facebook has over 6 million interest targets to choose from—it's easy to be wrong.
Or, what if you happen to stumble upon the right audience but your ad copy and video fail? Will you understand the analytic data to know if you set up your pixel right? Do you know what a pixel is or how to install it in your website code? Or, maybe it was the wrong audience after all and not wrong selfie image? Or was the picture right and headline wrong?
Exactly.
Chiropractic case study:
Wait, you thought we were going to upload our client case study? At one point we would have, but that was before Facebook transparency measures. You see, every Chiropractic office who runs ads is now public knowledge. Say what??? Oh yah, it's good stuff. Which is why we won't show you our clients, but we can give you a super sweat tip.
Super Awesome Tip: Whenever you want to get some ad ideas, just go here. It's an updated library of all current ads running.
Super Super Awesome Tip: If you find an ad you like here, like the page from your non-Chiropractor page. Now, you can continue to see if the ads run. If they do, you know they are working because they are continuing to spend money.
Will I always have to run Facebook ads to continue to see more patients?
Yes and no. Let's talk honestly about Facebook ads. Facebook ads are a faucet marketing strategy—meaning—you can turn the faucet on or off, but you never leave it running unmaintained. Things get flooded.
Once you dial in your Facebook marketing, you'll have a steady flow of new leads coming in consistently. And that will feel amazing. We've seen it transform practices. Keep in mind, you'll still need to change up your targeting and ad creatives, but you'll have it dialed in more or less.
BUT…once you turn your ads off, new leads may not continue to come in. That is the nature of Facebook advertising. It's doesn't DIRECTLY build any organic reach. Facebook won't be kind to you and send you traffic after your stop advertising because you spent money with them. It's not that they aren't nice, it's that they love money more than you. It might also be because they aren't nice.
If you are planning on using Facebook like an on-off faucet, you need to have a really strong email auto-responder game. And, you need to have a top-notch outreach to systematically contact leads that didn't end up scheduling an appointment. Many people will start out interesting and fizzle for any number of reasons. You're a Chiropractor, you've heard them all.
Will Facebook ads work for other Chiropractic specialties?
This question is our favorite. We become giddy when Chiropractors mention it. They become surprised when we use terms like Functional Medicine, A.R.T, supplementation, gut health, dysbiosis, orthopedics, and sports Chiropractic.
We get it, not everything is about subluxation and manipulation. Chiropractic specialties have emerged over the last 20 years and people want to know about them. You have a ton of skills, certifications, and modalities that can help people. They want to be helped and they are willing to buy.
We have people buying pills from an informercial at 2am promising to remove stool from their body for crying out loud. PEOPLE ARE BUYING.
The reason we love advertising other Chiropractic specialities is because of the disruption factor. Yes, there will always be people looking for Chiropractic, but there will be even more people looking for something novel and new.
We ask questions like:
Do you do something special that other Chiropractors don't?
Can you guarantee outcome "x" after treatment "y"?
Do you have a special program that you offer at certain times of year?
Do you have special training that makes you uniquely qualified to do things others can't?
Can you assist and serious need that people will jump at?
Are you known for something in your inner circle but you aren't sure how to market it?
Have you always wanted to build your program or curriculum but aren't sure where to start?
If you answered yes to any of these, you are a great candidate to pursue Facebook advertising.
Related Questions
How much time is required to see a return on Facebook ad investment? We believe you should being seeing a steady return after 6-8 weeks. This is enough time to rapid-test, analyze data, and continue moving forward with successful ads. You can have early success (<4 weeks), but you won't have enough data to make great decisions long-term. We are knocking early success, we simply understand the value of quality data. It saves money.
How much money do I need to invest in Facebook advertising? Oh man, that's a tough question. Wait… no, it's actually very clear. If you want to kick some major butt, you'll want to be thinking low thousands, not low hundreds. You may not always need a large budget, but in the beginning, you'll need to run a lot of tests to get it right. $1500-$6000 is a good ad budget start per month. If that sounds like a lot, it is. We understand. But it can also bring in more patients that you ever imagined.